The Health Policy Project has ended, but work continues under a new USAID five-year project, Health Policy Plus (HP+).
GSD: Module Four

Module 4: Meaningful Engagement
This training has been a real eye opener. […] When I was coming here I wasn't sure I was going to learn anything, because I wasn't really comfortable. But I think now I am a different person.

—GSD Training Participant, Zimbabwe
Objectives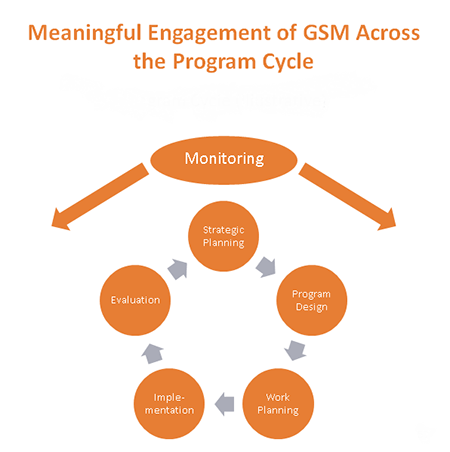 Participants should leave with
A shared understanding of the value of meaningful engagement and awareness of common challenges and pitfalls such as inauthentic representation
Concrete ideas for engaging gender and sexual minorities (GSMs) in their work
What does it include?
A discussion meant to build a shared understanding of the importance of meaningful engagement with gender and sexual minorities and the key challenges to implementing meaningful engagement effectively
A small group activity that asks participants to identify and describe opportunities for engaging with gender and sexual minorities throughout the program cycle