The Health Policy Project has ended, but work continues under a new USAID five-year project, Health Policy Plus (HP+).
NEWS & VIEWS
New Global MSM Partnership Formed
Health Policy Project and the Global Forum on MSM & HIV unite efforts for a focused response to HIV among key populations throughout the world
Posted May 1, 2013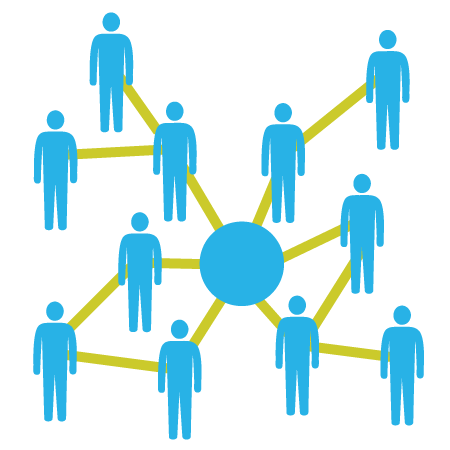 OAKLAND, California—The major regional networks of men who have sex with men (MSM) and the Global Forum on MSM & HIV (MSMGF) announced April 18 that they have joined forces to form a unified front against HIV to protect the health and human rights of MSM worldwide.
With the assistance of the USAID-funded Health Policy Project (HPP), the consortium of regional networks will work to coordinate the efforts of thousands of human rights groups and HIV service providers around the world. The consortium includes international networks from Asia, Africa, Latin America, the Caribbean, Eastern Europe, and Central Asia.
"People talk about milestones in the history of movements," said Joel Nana, executive director of the African Men for Sexual Health and Rights. "This is one of those times in our global movement. We are uniting our efforts for MSM health and rights, and we are reclaiming the response to HIV in our communities. The persistent HIV burden among MSM in all regions and the severe inequity in global funding call for nothing less than a coordinated approach."
The consortium was formed through a series of meetings and conversations between regional and global networks that took place in Oakland, California. Prior to the meeting, the Health Policy Project analysed information from the regional groups to identify areas of common interest among stakeholders on advocacy initiatives. The consortium includes the Asia Pacific Coalition on Male Sexual Health (APCOM), the African Men for Sexual Health and Rights (AMSHeR), Asociacion para la Salud Integral y Ciudadania en America Latina y el Caribe (ASICAL), the Caribbean Vulnerable Communities Coalition (CVC), the Eurasian Coalition on Male Health (ECOM), and the MSMGF.
"The consortium of networks will offer new insights to support effective advocacy and address the challenges facing key populations at the policy and program level," says Ken Morrison, HPP's senior technical advisor and facilitator of the meeting. "Collaboration among these important networks can strengthen our shared goal of eliminating HIV among men who have sex with men."
Recent research has estimated that HIV prevalence among gay men and other MSM is as high as 15 percent in South Asia, 18 percent in sub-Saharan Africa, 15 percent in Latin America, 25 percent in the Caribbean, and 6.6 percent in Eastern Europe and Central Asia. Despite the disproportionate disease burden shouldered by MSM, research indicates that MSM programs receive only 2 percent of global HIV prevention funding. Access to HIV services remains low for MSM around the world, hindered by a lack of targeted resources and homophobia among service providers.
"MSM-led grassroots organizations make up the bulk of the response to HIV among MSM in most parts of the world," said Dr. George Ayala, executive director of the MSMGF. "While these organizations are best suited to meet the needs of local MSM, they often work in hostile environments with a severe lack of funding and capacity support. MSM-led network organizations are uniquely positioned to hear the concerns of frontline organizations and respond appropriately with targeted community-based research, technical support, and advocacy with funders and policy-makers."
AMSHeR, APCOM, ASICAL, CVC, ECOM, and the MSMGF will work in collaboration to address a number of priority issues in the immediate future:
-- Coordinating advocacy to ensure that funding through Global Fund and other donors is commensurate with disease burden as demonstrated by epidemiologic research.
-- Developing a unified global emergency response system to support grassroots MSM activists, especially MSM living with HIV, who are targets of violence, unfair arrest, and imprisonment.
-- Documenting the vital role played by LGBT-led community organizations in responding to HIV among MSM.
"We are adamant in our resolve to work together in calling out injustice and correcting the gross misalignment of global AIDS funding," said Dr. Ayala. "It is no longer acceptable for us to stand by politely while governments under-invest in our communities and large mainstream healthcare organizations with little knowledge of our realities pose as experts on our behalf. Too much is at stake."
For more information:
The Global Forum on MSM & HIV (MSMGF) is an expanding network of AIDS organizations, MSM networks, and advocates committed to ensuring robust coverage of and equitable access to effective HIV prevention, care, treatment, and support services tailored to the needs of gay men and other MSM.
The Health Policy Project (HPP) is funded by the U.S. Agency for International Development (USAID) and the project's HIV activities are supported by the U.S. President's Emergency Plan for AIDS Relief (PEPFAR). HPP strengthens the capacity of governments, civil society, and other partners to advocate for, direct, and finance health programs. This transfer of skills and leadership is a central goal of the Global Health Initiative and other international efforts that recognize the importance of in-country capacity, ownership, and accountability for making a lasting impact on health policies, programs, and systems.