The Health Policy Project has ended, but work continues under a new USAID five-year project, Health Policy Plus (HP+).
NEWS & VIEWS
World AIDS Day 2012: Share Your Big Idea to End HIV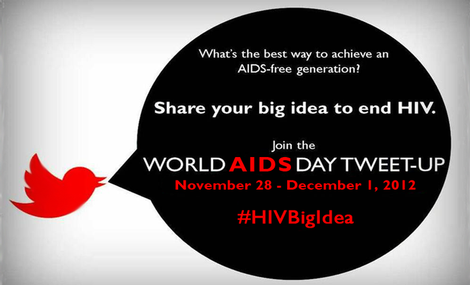 What's the best way to achieve an AIDS-free generation? While there may not be a single right or wrong answer to this question, the most important thing is to make sure every voice is heard as we form a united front in the global response to the HIV epidemic.
In commemoration of World AIDS Day, we want to know what you think. Join the conversation on Twitter with Futures Group (
@FuturesGroupGbl
), the Health Policy Project (
@HealthPolicyPrj
), and the USAID | Health Policy Initiative Costing Task Order (
@Costing4Health
) from Wednesday, November 28th through World AIDS Day on Saturday, December 1st, and share your big idea to end HIV.
Share your big idea to end HIV by using the hashtag, #HIVBigIdea.
We look forward to your responses as we observe the progress made in the response to the HIV epidemic and renew our efforts toward "Getting to Zero."